The following are some of our most popular group programs. 
Please click on the attached PDF program for more information and contact us so we can assist you with one or more of our programs.
We look forward to have you
travel like a local!

Thank you for contacting Rey Royal.
A FEW OF OUR BEST-SELLING GROUP PROGRAMS 
Canadian
Rockies &
Glacier
National Park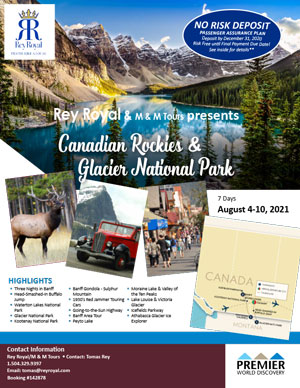 Colorado
Rockies, Rails
& Western
National Parks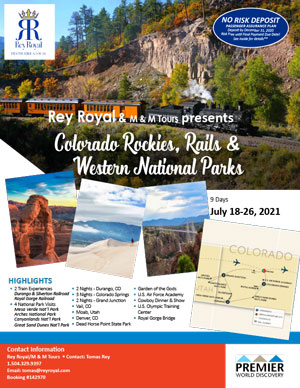 Idaho
Adventure
Lewis & Clark
Discovery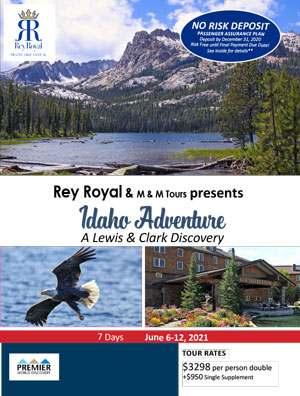 National Parks
& Canyons
of the
Southwest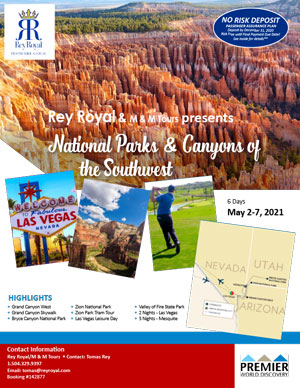 Washington DC
&
Williamsburg
VA